EGNOS an Enabler for Safe Railway Localization
August 24, 2021
EGNOS an Enabler for Safe Railway Localization
Airbus Defence and Space and its partners are working side by side in the CLUG project (Certifiable Localisation Unit with GNSS) to design the future rail safe location system. The studied solution TLOBU (Train Localisation On Board Unit) heavily relies on EGNOS (European Geostationary Navigation Overlay Service), delivering Safety of Life services for Aviation since 2011, and evaluated in CLUG for its suitability for Safety of Life applications for European trains.
Optimizing rail operations, reducing costs infrastructure for localization (trackside and on board), and making systems autonomous, interoperable, reliable and safe is amongst the most challenging and the most promising innovation theme for the European railways. EGNOS is a corner stone of European GNSS infrastructure that is an enabler for safety critical uses of Global Navigation Satellite System (GNSS) (e.g. American GPS & European Galileo satellite constellations) for localisation.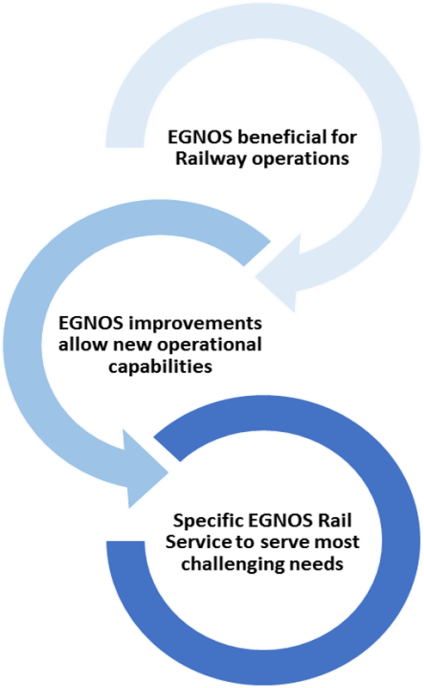 Originally specified by Aviation users, EGNOS provides safe augmentation information for GNSS, composed of navigation data corrections (orbits and time) and of integrity information. EGNOS V2, currently operational, augments only the American GPS.
EGNOS V3, currently under development by Airbus Defence and Space, will provide improved performances for Aviation users, and in addition will augment both American GPS & European Galileo with its upcoming DFMC (Dual Frequency Multi-Constellation) release.
A major objective of the next EGNOS programmatic step will be to support other safety critical applications than Aviation, especially Railways, whose operational environment on land is drastically more stringent, due to RF masking, multi-paths and interferences. The EGNOS DFMC service, allowing Galileo safe usage in addition to GPS, will thus strongly improve the GNSS access availability and continuity for terrestrial users impacted by RF masking. This is nevertheless expected not to be sufficient to comply with the positioning safety requirements for Rail defined by the CLUG railway stakeholders in the Work Package WP2 "Mission Definition and System Requirements", according to the on-going assessment of reachable performances based on the integrity concept designed in WP3 "Localisation System Design".
Airbus Defence and Space, leader of the CLUG WP3, has assessed the suitability of EGNOS DFMC for train safe localisation solutions in D3.1.1 "GNSS Augmentation usage for CLUG" (document published on CLUG website). Then in D3.4 "GNSS Augmentation needs for CLUG" (document also published on CLUG website) Airbus Defence and Space has provided first clues to shape a future EGNOS service to meet Railway users needs, complementing the future EGNOS DFMC service. In particular, additional augmentation information are identified to support train localisation safety critical functions (position, speed, track determination, …) as well as complementary dissemination solutions to ensure continuous EGNOS data reception with guaranteed data integrity up to the Train Localisation On Board Unit in the challenging train environment.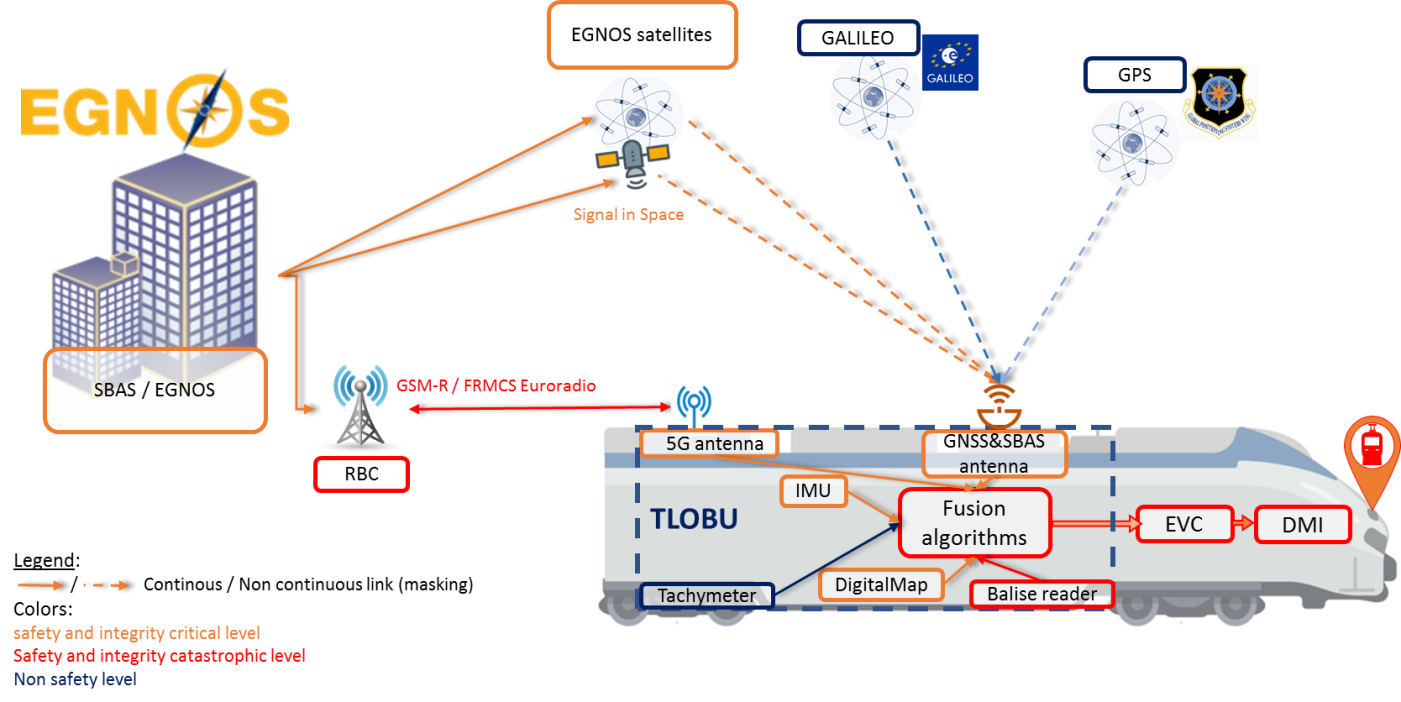 Arnault Sfeir (CLUG architect leader and Navigation advanced projects expert), Keerthi Narayana (Navigation advanced projects manager), Pierrick Grandjean (Navigation advanced projects leader), Airbus Defence and Space